Grainline Studio published a very cool tee shirt pattern a few years back. I was very late to this party, but did get a copy of the Scout tee a few weeks ago. This pattern is for wovens and I have made the tee twice so far: once in a pleated silk, and again in a very sheer mesh/cotton blend. Here is the pattern information: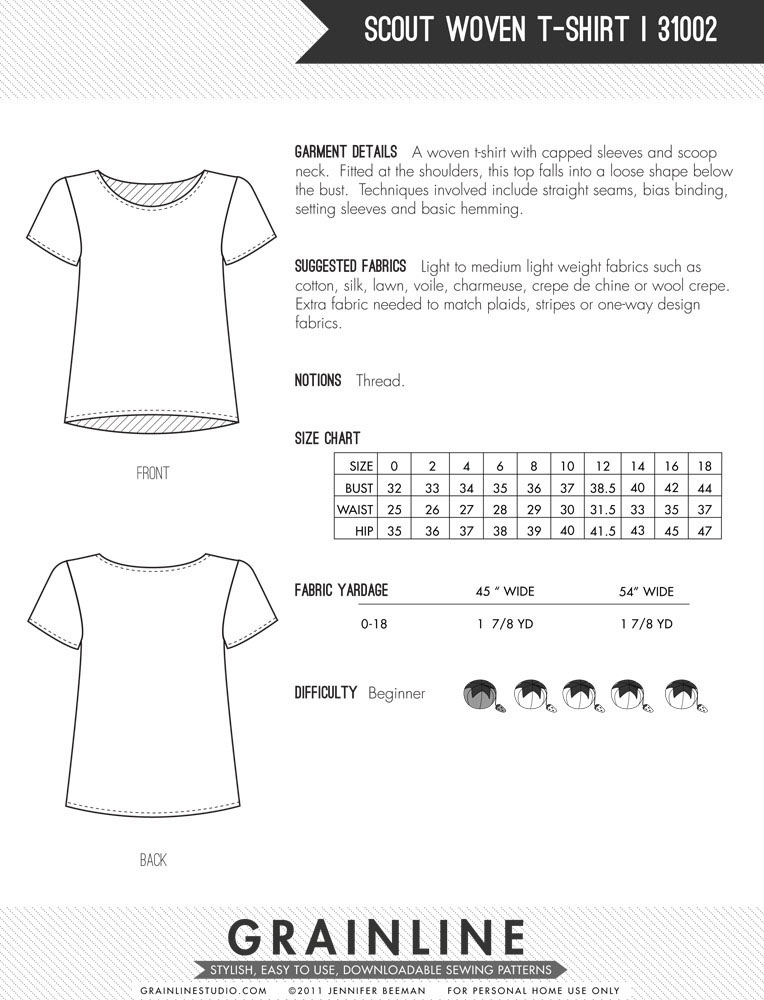 woven tee in teal silk
I like this pattern a lot-it has room for creativity and and alterations. I love the RTW draft and sizing. I usually sew a 10-12-14 in Big4 tees, but in this tee I sewed a size 6 through the bust and an 8 through the hips. I think I could go down a size, especially through the hips. The sleeves are sweet with their feminine flair and leave room for those of us who have muscles.
knit tee with no sleeves
I plan to make a few more, and adjust the neckline a bit lower, the sleeve cap a bit smaller, and maybe add long sleeves to one.
loose fit with a cute flair in back-this test tee
has a wonky hem
stash used 1.5 yds each=3 yds total